Yalta Sumi - Jađđasumi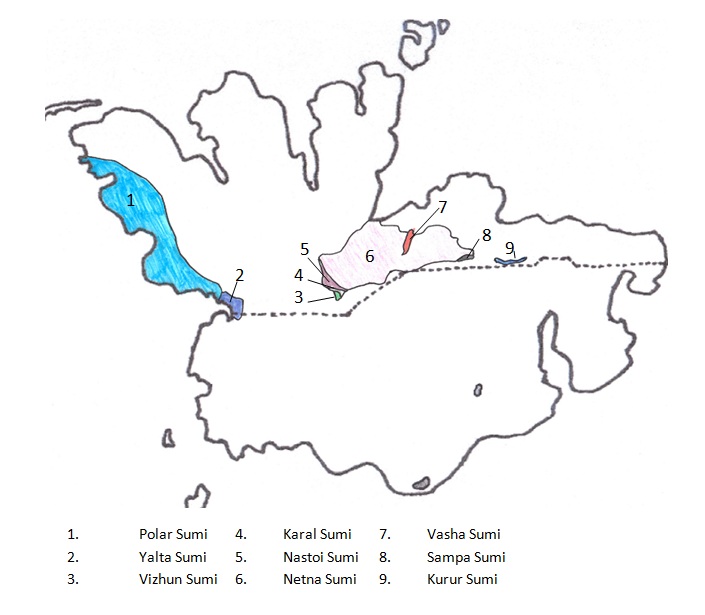 Yalta Sumi is spoken by a decreasing population of about 2000 along the lower Sumi Peninsula in Kamalia. Most speakers are middle aged or older an speak either Polar Sumi or Kamalian as a second language. It is closely related to Polar Sumi, with which it is mutually intelligible. These two languages make up the Peninsula branch of the Sumi languages.
Orthography
Yalta Sumi uses an orthography designed by Cameron White as a variant af the Latin Alphabet, incorporating the supplemental letters Āā, Ȧȧ, Ǡǡ, Đđ, Īī, Ōō, Ūū.


Sample Text
PROVERBS 1:7
POLAR SUMI
Kaipīlukamālta okuna joku koiksalta; poikolua
hatuotka okina ilūi anāran.
YALTA SUMI
Kȧipilukȧmađđa uokuna jolku koiksađđa; boikolua hatutka
okina ilū ȧnāran.